Rising From the Ashes

Fenix Flame Comics is always growing it's stock of raw books, CGCed books and exclusive Fenix Flame Comics variants. We are Fenix Flame Comics. Risen from the ashes to be your comic shop.
~ Fenix Flame Comics ~
The following are just a few things we offer:

Fenix Flame Comics has created a fresh, new way to grade a comic!

Click here to find out how to get the SpotOn Grading Systems app. The app asks you a series of about 25 questions (all multiple choice) and you literally get the grade of the book within a minute. Again, this grade doesn't replace you having to submit to the third party grading companies, but with all our beta testing and trials and errors, we have come up with a system that is nearly spot on (99.8% accurate) with those companies. No more having to guess what you might get when you send a book in or even guessing if it's worth sending in at all. With our app, you can actually know what your going to get.
No, we aren't trying to be the next CGC. In fact, we hope to work with CGC, CBCS and other third party grading companies. Be sure to download SpotOn Grading Systems now on iOs and Android devices.

Fenix Flame Comics now offers High Quality Pressing Services!

Click here to learn how we can help you get that higher grade you are looking for on that book.
With a starting price for each book pressed $10!
A cleaning of a book ranges from $0-15, depending on the level of cleaning needed.
Mix and match these how you feel you would like.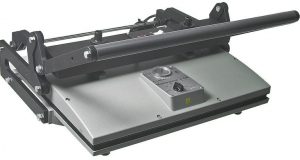 Fenix Flame Comics is an Authorized and Approved CGC and CBCS Submissions Center!

Click here to find out how to submit your raw comics through us to be graded by CGC or CBCS.